There are few things we love more than autumn in Central Texas, but celebrating the love of two wonderful people might just be one of them! So when Brittany and Aron invited us to be a part of the next chapter in their Happily Ever After story, we were absolutely thrilled.
This fall wedding was held at Hayes Hollow, a beautiful modern and nature-inspired venue just outside of Austin. Featuring tones of navy, burgundy, and gold, the aesthetic was a blend of warmth and romantic charm—the perfect fit for a gorgeous autumn evening (and an even more gorgeous couple)!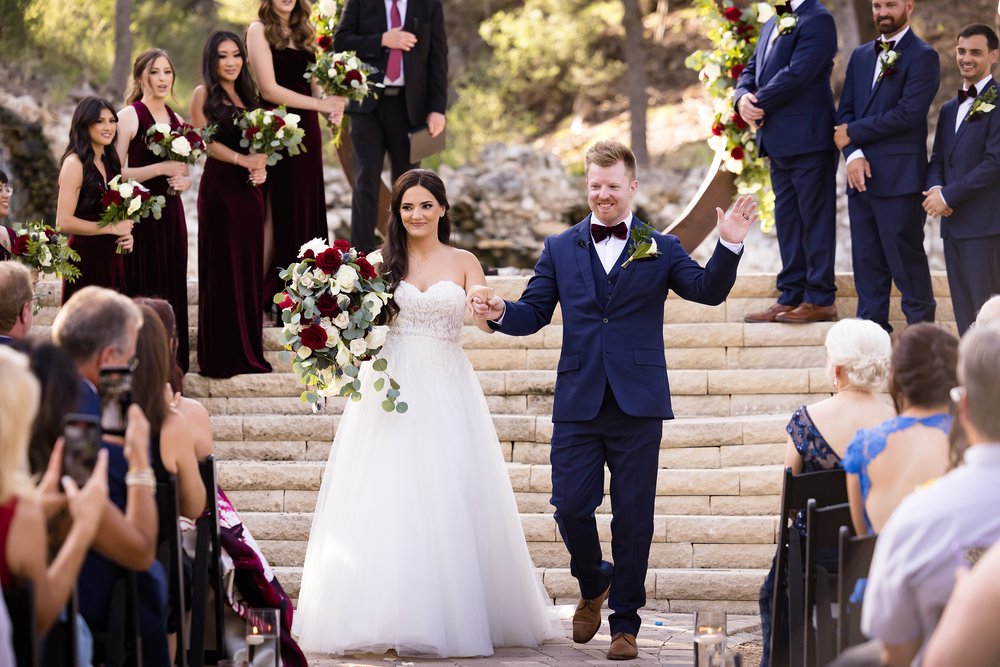 For dessert, the bride and groom opted for our Cupcake Bar and seasonal Caramel Apple Bar. We loved incorporating classic fall flavors into both options, and we were especially excited to offer their guests not just one, but two of our all-time-favorites. We firmly believe that the saying "the more, the merrier!" applies to people—and to sweet treats! 😊
Congratulations, Brittany and Aron! We were so honored to be a part of your celebration.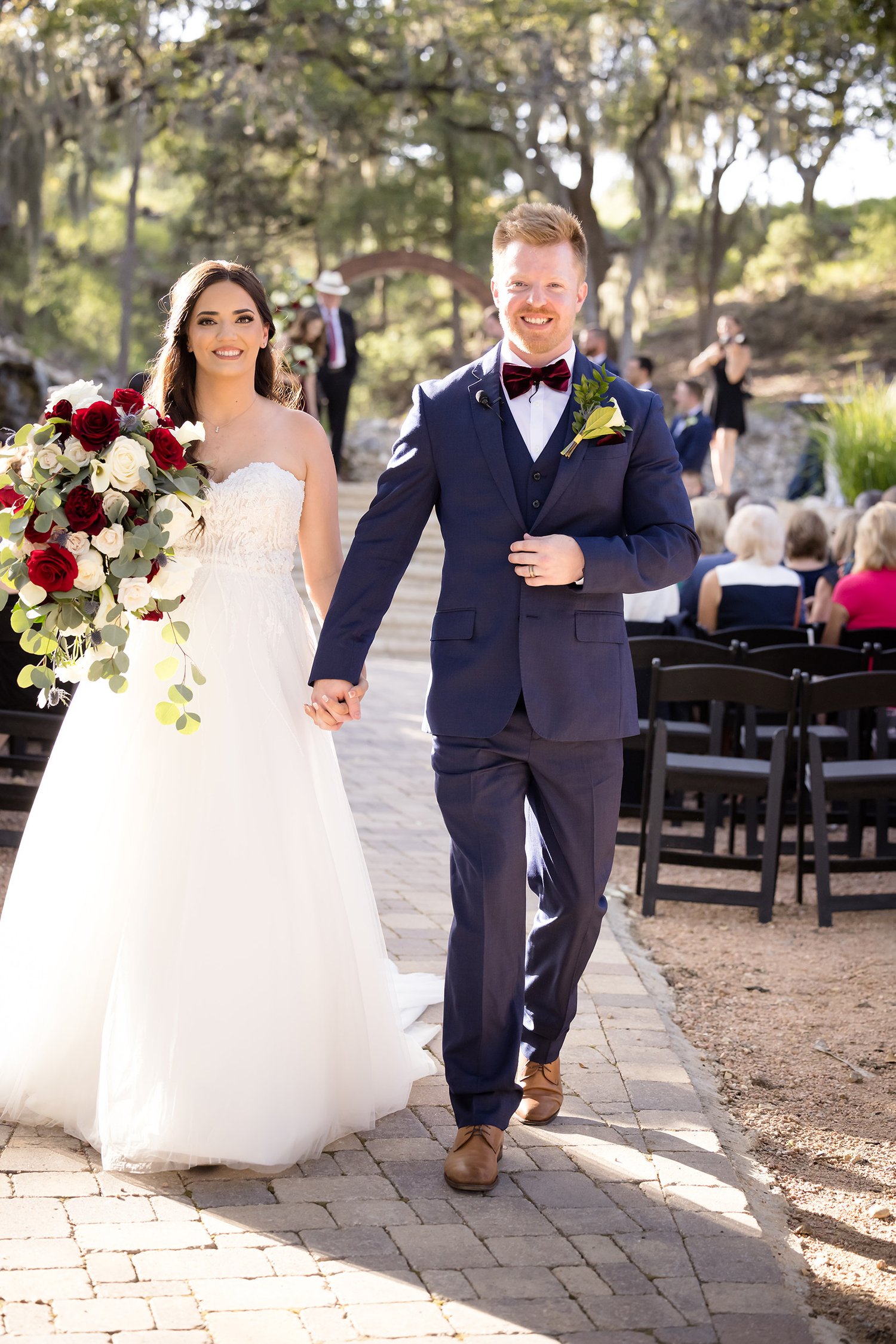 Vendors:
Event Coordination: Wolf Weddings
Venue: Hayes Hollow
Catering: Hayes Hollow
Catering: Whataburger
Bar: Hayes Hollow
Coffee Bar: Creature Coffee
Photography: Tiffany & Ryland Photography
Videography: Dak Jake Media
DJ: Wolf Weddings
Officiant: David Barger
Floral and Rentals: Wolf Weddings
Hair/Makeup: Kiss and Makeup Houston
Transportation: Elegant Transportation